A small group of orcas decided to swim up the Neroutsos Inlet all the way to Port Alice.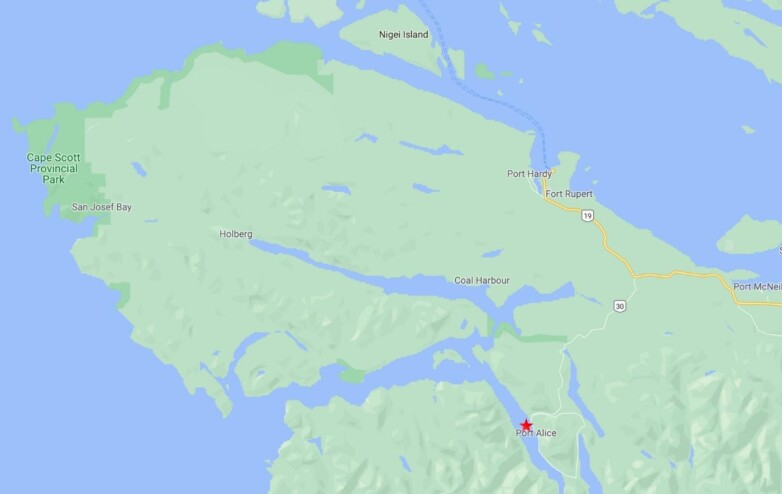 They made it at least as far as the mill before turning around and heading back out.
That may not seem like much, just a leisurely swim, but it's over 40 km from the Pacific.
Orcas are rarely seen this far inland on VanIsle.