If you've ever heard of the S.S. Pacific from your great-great-grandparents, you might want to start digging through your family history.
It sounds like a movie, but a sunken ship full of gold treasure has been located off the west coast of southern Van Isle.
If you're descended from one of the 273 people who went down with it – your ancestors might just be smiling down on you.
"Different people can come forward and say, 'I have a claim to this part of the ship' or this part of the cargo. Here's why; here's my evidence," said Jeff Hummel, director of the Northwest Shipwreck Alliance, who has spent decades searching for the S.S. Pacific.
"That's the exciting part of the story," he told CBC.
Already four people have gotten in touch with Hummel, including someone from Vancouver Island.
The discovery of the S.S Pacific may seem like a little miracle to some today, but for those aboard on its final voyage, it was far from it.
Many of its passengers were gold miners returning to San Fransisco with their "lucky" finds.
But it wasn't to be the smooth sailing back home they hoped for.
After departing from Esquimalt on the morning of Nov 4, 1875, the ship only made it to Cape Flattery. There, it headed into a stiff southerly wind.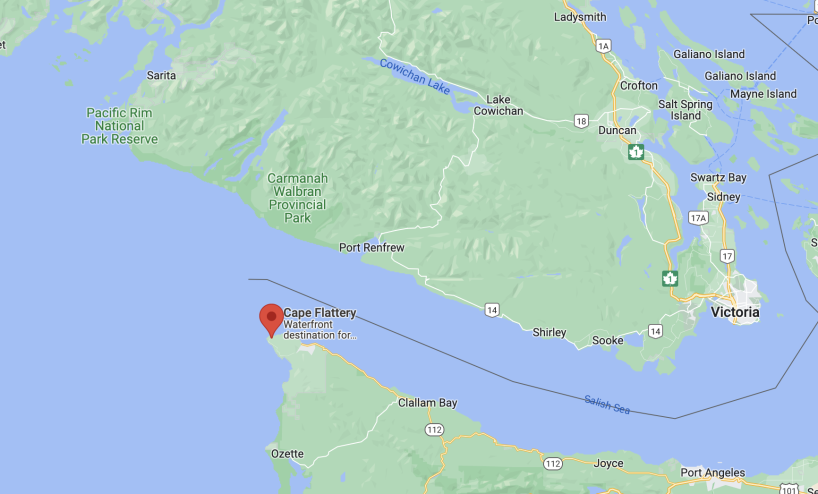 Records then show a passing ship Orpheus, noted the lights of another ship (The S.S Pacific) and turned left to avoid a collision.
Regardless of the attempt, the Pacific struck the side of the Orpheus.
It sank in 20 minutes.
Only two of the 275 people and children on board lived to tell of it.
Since high school, Hummel has been obsessed with finding the Pacific, founding the U.S. company Rockfish, dedicated to its discovery.
They were granted salvaging rights for the vessel, but his goal was never to get all the money.
His focus is to salvage what's left of the ship and open a new museum in Seattle, which tells the story of the S.S. Pacific's sinking.
Anyone who can prove a connection to what's salvaged can file a claim to repossess it.
So, if you think you have heard of the dramatic sinking before, it might be time to whip out the old family photo albums.