The fall drought VanIsle went through has come with a host of issues for our coasts. The rains came back, so the drought is over. But it's kind of the gift that keeps on giving.
WestIsle is used to heavy rain. Generally the forest is good at absorbing it and flourishing in it, no problem.
But after a long drought, when the soil is dry, it can't soak up all the moisture the way it normally does. That causes excess runoff and, in extreme cases, flooding.
Couple this with all the pollutants from all of us living here, and you get some pretty toxic substances running straight into our oceans. All our car exhaust and brake dust coats the roads, then the first fall rains flush them into storm drains to the coast.
Luckily for our marine ecosystems, bivalves are there to soak these right up!
Oysters, mussels, clams, and other shellfish are our ocean's natural filters, and they'll clean up just about anything.
Unfortunately for all of us seafood lovers, it means we can't eat them right now.
The Department of Fisheries and Oceans Canada (DFO) is warning the public not to harvest clams, cockles, and other bivalves anywhere near our coasts.
That includes Tofino, Clayoquot Sound, Kyuquot, and Nootka Sound in Nuu-chah-nulth. You can find more information at the DFO's website for BC tidal areas 24 and 124.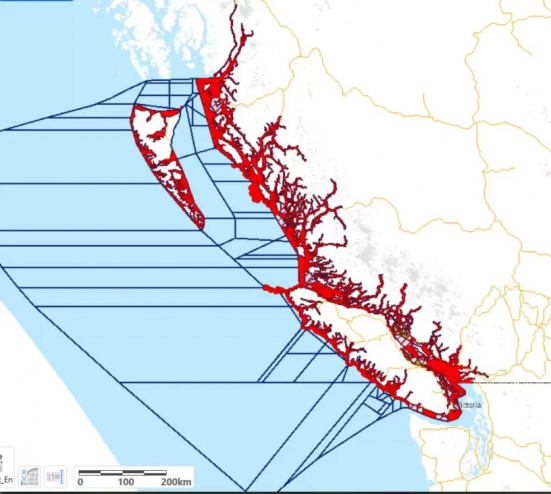 Eating shellfish contaminated with toxins, bacteria, or chemicals can cause permanent disability and death, so it's no joke.
Although the scope of the ban is very broad, there's no way to easily tell if any shellfish you've harvested is contaminated. Contaminated shellfish often don't smell, taste, or look different than uncontaminated shellfish.
Unfortunately cooking will not destroy the toxins that cause paralytic shellfish poisoning or botulism.
For this reason, it's recommended you stay away from harvesting or eating any unregulated bivalves until the heavy rains move on.
Conservation and Protection Officers will increase patrols to make sure the public is aware of the closure and that no one is harvesting.
The symptoms of paralytic shellfish poisoning include tingling; numbness that spreads from lips and mouth to face, neck and extremities; dizziness; arm and leg weakness; paralysis; respiratory failure.
If you've been poisoned, you'll start to feel symptoms within 30 minutes to 3 hours.
If you feel ill after eating shellfish, seek immediate medical help.
The whole coast will stay closed to harvesting for at least 7 days after the rains are finished in areas where DFO is actively testing. For areas where DFO isn't testing, they say wait for three weeks.
You can stay updated on bans in your area at DFO's webpage for bivalve closures.