Geoff Millar was three years old when he caught his first fish through a hole in the dock in Sointula, a remote community of 550 people on Malcolm Island, a short ferry ride from Port McNeill. Millar was hooked. Fishing became his livelihood.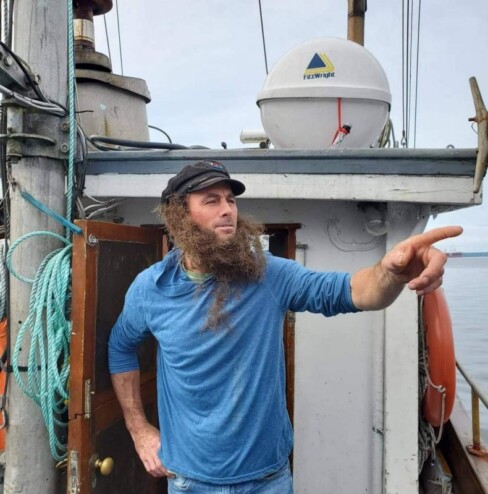 "I just love fishing," he said in a story reported in July by the National Observer.
Now, Millar's livelihood is on the brink after Fisheries and Oceans Canada (DFO) closed roughly 60 percent of BC's commercial salmon fisheries, in a desperate move to save plummeting Pacific salmon stocks.
The decision leaves Millar, and hundreds of other commercial salmon fishers, in dire straits. Two years ago, Millar bought his own troller after decades of working as a deckhand. He thought it was an investment in a stable future.
But as soon as he bought the boat, problems arose. First, prices for lingcod, the other species Millar harvests, tanked. Then, last year's salmon closures and delayed openings put salt on the wound. Now this year's closures have left him wondering if there's a future in fishing.
"This is all I want to do, this is all I care about. I invested everything into this, and now I can't even get any investment back," Millar said in the National Observer story. "I feel like I was born to do this — I can't imagine not doing it."
The closures also make it hard for indigenous fishers like Heiltsuk James Lawson to earn a living on the water.
"I bought a salmon gillnet licence last year, and I haven't even fished it yet," Lawson told the National Observer. "I fish other fisheries, but everything else is a lease except for that salmon licence and one herring licence."
Salmon fishing, once the lifeblood of many coastal BC communities, is now on the rocks. The economics for fishers are difficult, so unless something big changes soon could be headed for extinction. And when it goes, people like Geoff Millar and James Lawson, who grew up fishing, will be left to face an uncertain future.