The Tour de Rock is returning, with new cyclists signing up for the epic journey.
The ride takes two weeks to complete. It starts at the top of the Island and heads west towards Tofino, wrapping in Victoria.
It covers 1,200 kilometres, and while it's a battle to get through, it's absolutely nothing compared to the fights of those it raises money for.
The Tour's main goal is to help fund research to cure childhood Cancer.
Courtenay Volunteer Firefighter and paramedic Ajinkya Chodankar is riding this year, and he spoke to My Comox Valley Now about what's motivating him to ride.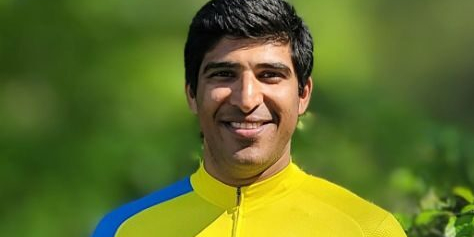 "What we're doing is impactful, but also, it's such a small thing because the real heroes are the kids who battle this every day and sometimes even afterwards," said Chodankar.
"We all have people in our lives who have survived or succumbed to this horrible disease."
This isn't the first effort Chodankar has made to help the fight against cancer.
He's been donating platelets for cancer research since growing up in India and was stunned by the odds patients were up against.
"These kids..they would come from all parts of India, they were just lined in the hallways, and there is no space," said Chodankar. "[It was] so insignificant, the impact I was making by just going there and giving a part of me. It always stuck with me."
He hopes to raise at least $15,000 by completing the Tour. He hopes that this could be the Tour's last ride.
"We all kind of hope and wish that our group is the last group to do this ride, so then hopefully, by the end of this season, there is a magic cure for cancer," said Chodankar.
"That would be the ultimate victory."
Chodankar is just one of the many riders participating from the Island. You can read through the complete list and find out about each participant on the Tour de Rock Facebook page.