Campbell River's Annual Pride Celebrations have bloomed into something beautiful over the last few years.
What used to be a tiny group of supporters with pamphlets has grown into a bustling, colour-filled event that draws people from across the North Island.
With hundreds of happy people in attendance, Spirit Square was filled with good spirits for last weekend's Pride Festival.
"It's amazing," said Aften Frost of the North Island Pride Society to the Campbell River Mirror. "This event has grown from just a couple of tents to now us blocking the street off!"
The event was a massive success, packed with vendors, performers, and supporters. The first actual Pride event for the city since the beginning of the pandemic, they had a record number of attendees.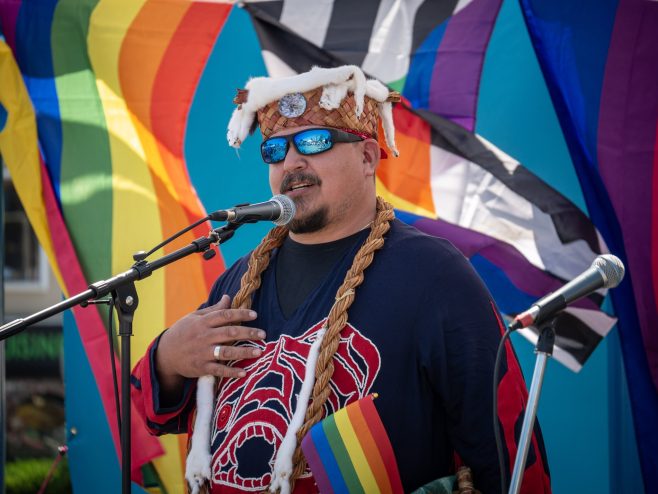 Performances included a drum ceremony by Sean Decaire and speeches from community members and political figures like MPs Rachel Blaney and Michele Babchuk. Vibrant drag performances ranged from Batman's Harley Quinn to Queen's classic song Bohemian Rhapsody, and performers Sinesthesia and Fanny Devito portrayed Wayne and Garth in the 1992 film Wayne's World.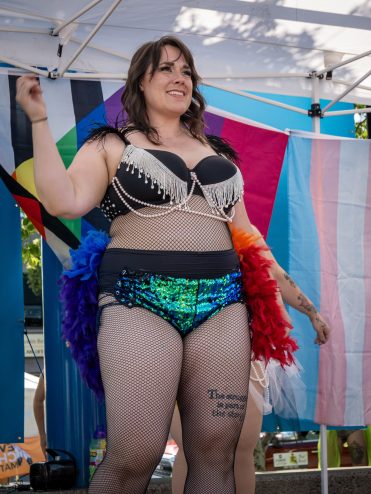 They ended the day with a night of dancing at the first-ever completely sold-out Pride at the Tide Theatre event.
The celebration was more emotional than ever, given recent public discussions around the Sexual Orientation and Gender Identity curriculum being taught in BC schools.
The discussions have brought fearful rhetoric toward 2SLGBTQ+ people out of the shadows and into the spotlight, with much of it blasted on the evening news.
It's difficult for many 2SLGBTQ+ people to see something as simple as education on their lived existence being debated, especially in an often hateful manner.
It can be reminiscent of times before 2SLGBTQ+ rights were legislated, and fundamental rights such as being seen with your partner in public or being able to marry were still a pipe dream.
Aften said in her speech that the community will continue to push forward and fight for acceptance.
"Our history is one of collective pain, but also collective joy. We've had so many wins…We're worthy, we deserve to exist – and we're gonna be here whether they like it or not."
If the growing Pride celebrations are any indication, seems like the Campbell River 2SLGBTQ+ community will keep inspiring unity for years to come.