In Canada, we still identify our two official languages as French and English. But there's a whole wealth of languages spoken here. And they were being spoken long before the English or French arrived.
Despite this, in Canada, you can only name your child within the standards of our two official languages.
For the Smith family of Campbell River, this means their son has gone nameless in the Canadian system since he was born last January.
For now, he is identified only as "Baby Boy Shaw" after his father Raymond Shaw.
"There was an indescribable amount of sadness because his name isn't on [his MSP documentation] and we didn't imagine anything when we say Baby Boy Shaw," his mother, Crystal Smith told CTV News.
Their son's first name is λugʷaləs, pronounced Glu-go-lus. It's Kʷak̓ʷala, the language of the Liǧʷiłdax̌ʷ people, and means "where people were blessed."
Beautiful, right?
But Canada's Vital Statistics Agency, the body that records names and makes birth certificates, says they won't accept the name.
The organization allows all symbols associated with the French language, such as apostrophes, hyphens, periods, and a standard set of French accents. There's really no good reason why they shouldn't allow the symbols of another language.
Smith said it took her just five minutes to download the necessary keyboard to spell her son's name.
"This is an easy fix, and they're just making it hard," she told the Times Colonist. Now, the family is taking the issue to court.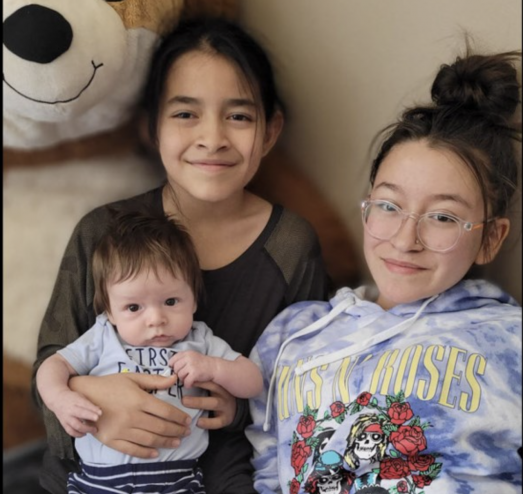 "We are done compromising, it's time for change, time for the government to change." Smith told the Campbell River Mirror.
Their case states that their son's name was improperly refused. That's because refusing it violates sections 2(b) and 15 of the Canadian Charter of Rights and Freedoms and s. 35 of the Constitution Act, 1982.
"It is important to Ms. Smith and Mr. Shaw that their son have a traditional name so that they as a family can continue to reclaim and revitalize their languages," the October 5th court petition reads.
Canada has been spouting truth and reconciliation as a priority for years now. It seems backwards that we don't yet allow kids to be named in their own languages.
The couple is far from the only ones encountering this issue. Salisa Joseph couldn't register her newborn's Squamish name in BC either.
"We're going to ask you to bend yourself to fit into this English box again," said Joseph to CTV News.
The province said last April that it was working on adding traditional names to BC identification cards.
"I understand the distress, and yes, we're absolutely committed to addressing it and changing it," said Health Minister Adrian Dix at an unrelated news conference.
But it's been 6 months now, and the Smiths are in the same spot they were then.
They're hoping that by suing for this right to give their child a Kʷak̓ʷala name, others will be free to do so moving forward.
"This is for any future Indigenous children, for Indigenous mothers, and Indigenous parents, this is for our ancestors who had their names stripped from them," Smith told the Campbell River Mirror.
"This is for λugʷaləs K'ala'ask Shaw, and we will not stop, change is coming."